Just realised that I had not been celebrate birthday in Malaysia for 3 years in a row. Well, of course I love to celebrate birthday while traveling in different countries each year. Anyway celebrate back in own country is nice and warm when I can celebrate with my dearest family.
Had birthday dinner with the love one. I must say that I love the dining place a lot. The ambience is just awesome! I have never thought of such lush greenery restaurant in the city. I felt myself was as though far away from civilisation. Owh, I have not mention the name of the restaurant yet huh? So, Subak is where we dined. FYI Subak is pronounced as soo-bahk but I know, you don't really care right? Haha why I bother so much to write how to pronounce it! This restaurant set in natural surroundings that specialises in time-honoured Malaysian and Balinese cuisine blended with Western cooking techniques.
This restaurant has the concept of Balinese architecture and is built on the fringes of natural jungles of Bukit Lanjan.
This is definitely an awesome place for a group of friends to chill out, relax or for couple(if you have someone that you would like to impress).
*The place is kinda dark. Thus I have actually BRIGHTEN up the photos so you can see the details.*
The entrance to Subak Restaurant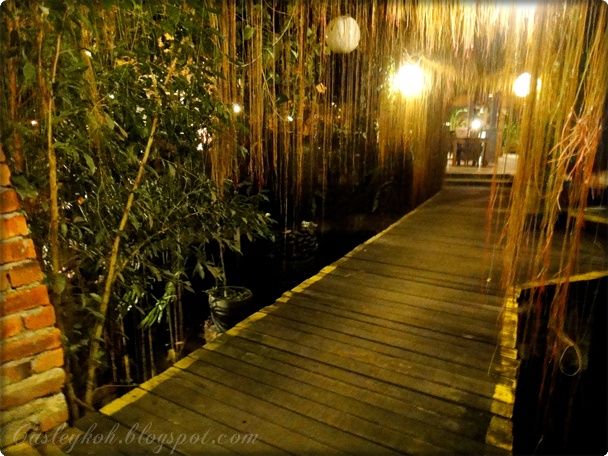 Walked through the wooden bridge and passed by the pond to our dining area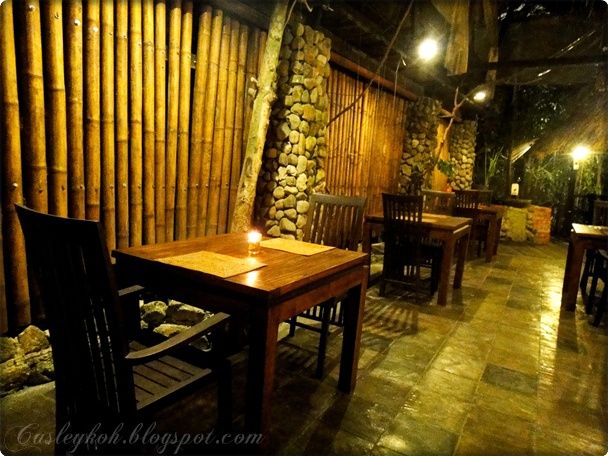 If you like to dine in nature, this is the best place to come!
Don't expect any air-conditioners, just fan provided
BUT with merely a fan is more than enough for us
We can feel the breeze when dining which darling and I were pretty surprised
Had soup to start our dinner- Asapragus with grilled scallops
Served with a slice of cheese bread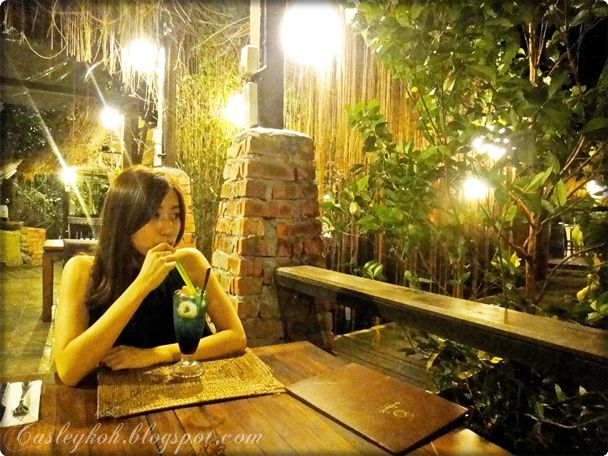 Blue eye of the float
Mixed soda with lychee, pamogranade and blue curacao
The drink is pretty nice
Marinated lemon grass spring chicken
served with green vegetables and mushroom sauce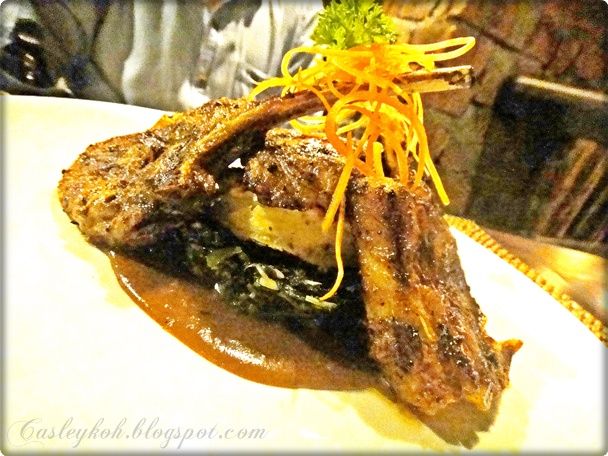 Rack of lamb
served with sauteed garlic spinach and rosemary sauce
Great taste~ Enjoy the meal a lot!
Nevertheless, the portion is kinda small honestly
Darling impressed me by reserving the dining section for us! ❤
I would suggest you to wear long pants esp those with super SWEET blood
You might have the risk of getting mosquito bites
I knew the situation but insisted to wear skirts LOL
Luckily they did lit up the mosquito repellent
incense

coil to chase 'em out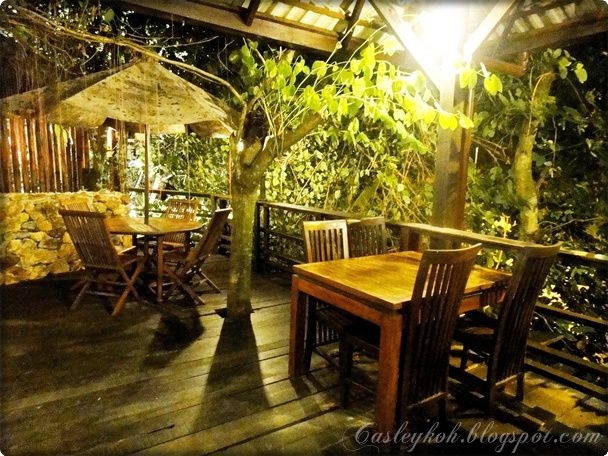 Another section of the dining place: al-fresco on the "alang-alang" roofed wooden deck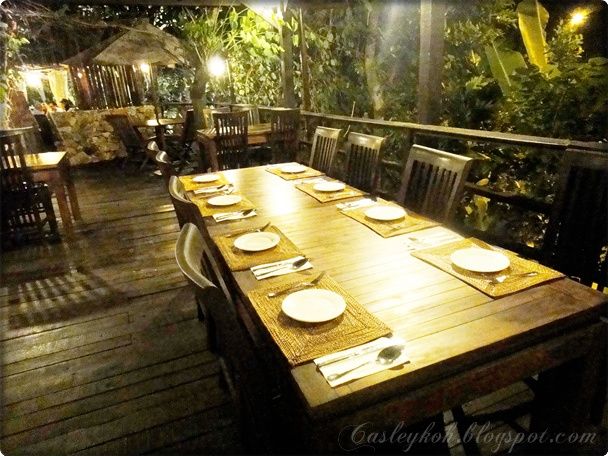 Long table which is suitable for a bunch of friends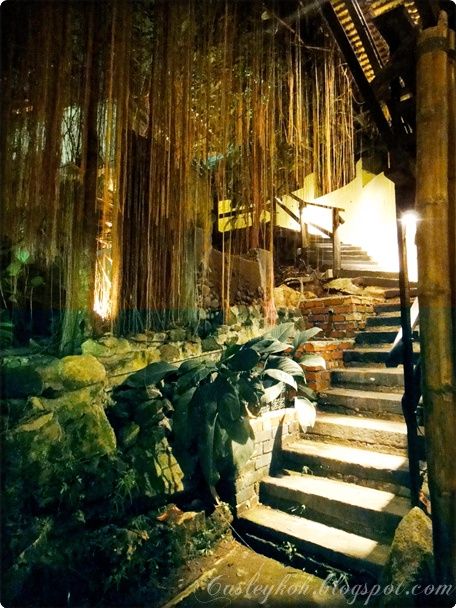 I was fascinated by the pleasant pathway to the WASH ROOM
but ladies might want to be accompanied by the gents
since it is very quiet and pretty dark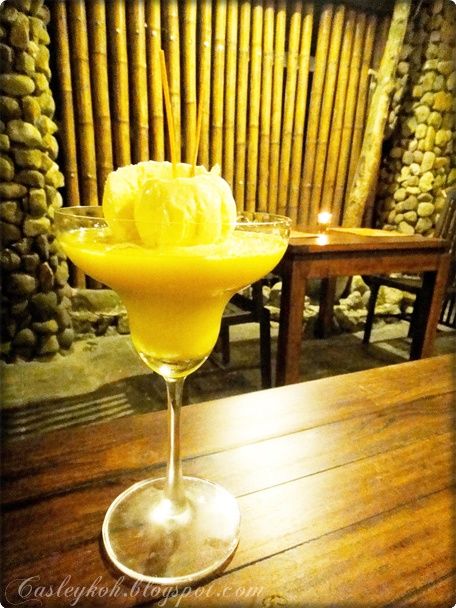 Dessert after the mains ^^
Ice cream pudding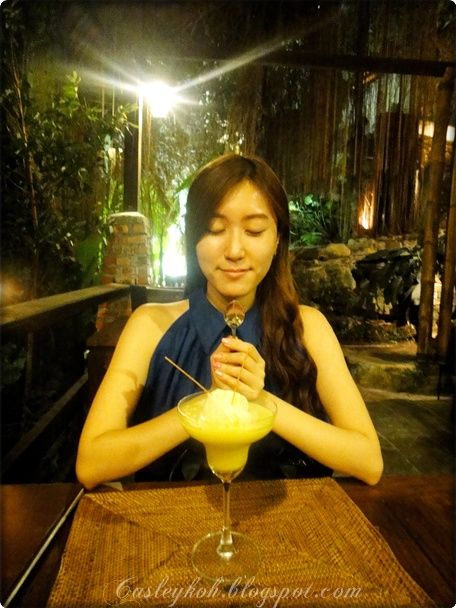 Birthday wishing on a dessert?!
Just came to realise I have not have any birthday cake these years and I am totally used to it
How troublesome to find a cake while you're traveling oversea~ =(
Waitor is very friendly and kind to help us photograph
The photo somehow is blurry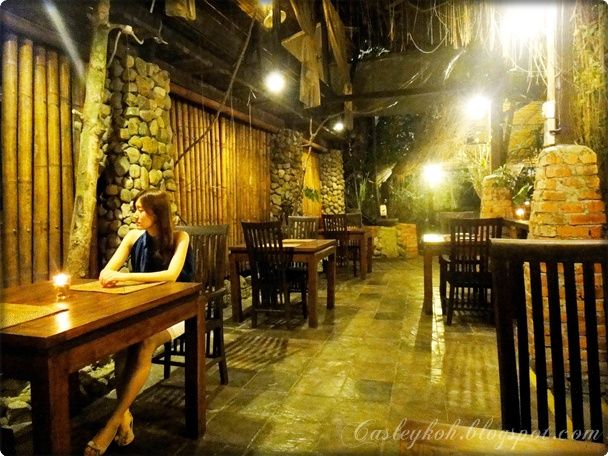 The birthday girl, the poseur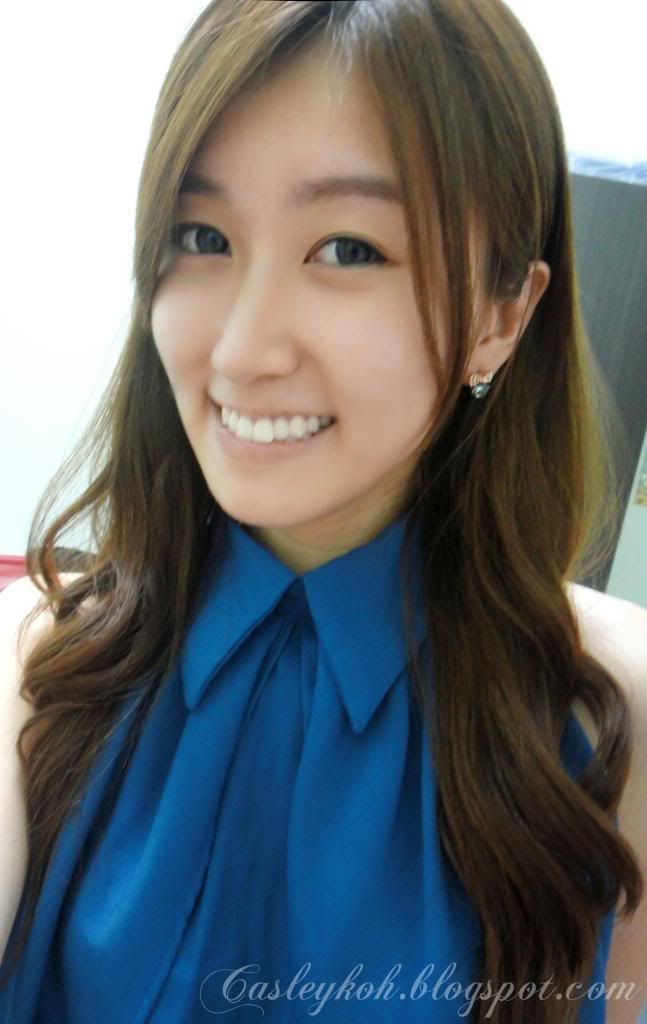 Thanks darling for everything
Subak
(
Website
)
Address:
Lot 3213, Jalan Penchala Indah,
Bukit Lanjan,
60000 Kuala Lumpur

Tel: +03 7729 9030 / 9031
Fariz 019-7902401, Fazlan 012-9260064, Fendy 012-2424091

Email: info@subak.com.my, reservation@subak.com.my

Opening Hours:
Monday-Sundays (including public holidays)
Daily 11am-12 midnight