Went to Pc fair but bought nothing. Not much time hanging around since we went there very late. Love to see christmas deco in shopping malls. Can feel the joy, Christmas's coming~ Whee~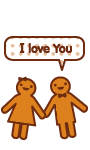 Here's a conversation between my student and I regarding Christmas.
Casley: Do you like christmas?
Student: No....
Casley: Huh? Why?
Student: I like Chinese New Year more.
Casley: Owh, how come?
Student: (With an adult tone) Well, I don't like the presents I received during Christmas. They're not what I want. I prefer Chinese New Year so I can buy whatever I want with my ANGPAU money!!!
Casley: ....... (Wow, student nowaday 'sibeh' smart)
I've never thought of this issue before. When I was a little girl, any presents will make me happy. How stupid huh? But now when I'm a grown up gal, I prefer SINCERE wishes from others than gifts. A gift means NOTHING without the SINCERITY. This is also why friends who just wish me Happy Birthday via sms, cards etc can make me very very happy, even without gifts.
Went to the park after pc fair. I must said that I'm very surprised and impressed that a guy would suggest of doing this!!! I don't think there's many guys out there would do this. Gosh, I just never thought of this. And we spent lotsa time camwhoring and chit chat sitting in the park. How romantic. *Blush*